DASH CAMERA DVR'S
Why Invest in a Dashcam?
Automobile dashcams are reliable, simple and connected. They reliably capture crystal-clear videos in Full HD while you are driving or away from your vehicle. With their wide angle of view, dashcams never miss what is going on around your vehicle. They are easy to set up and operate, and their design leaves the driver's field of view unobstructed. In addition, the recorders' App enables you to seamlessly connect to your dashcam and control it with a smartphone or tablet. For PC and Mac, the viewer software comes free and packed with useful features to make the most out of your videos.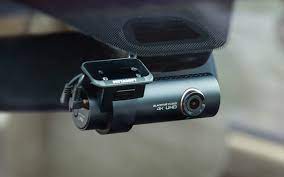 Use our two channel version for either capturing interior action or simply have us install it on your rear window facing rearward to capture all action behind your typical field of view. All data uploads to your cloud for easy access. Built in GPS to confirm your location as well as built in speedometer display.
Use our intelligent interface module to keep your recording system live while your vehicle remains parked for the night. This module will shut off your camera in the occasion that your vehicles' battery becomes too low to restart your vehicle. Dead batteries are a thing of the past. This now enables your camera to become the watchdog on your home, garage, or neighbourhood while you sleep.